Ah! Where has the time gone!? It's just 10 days until Christmas!
How is your shopping list coming along? Have you checked your lists twice?
And then what can you do about shipping? Everything seems to be running behind, a big snow storm is predicted to cause even more delays, and time is almost out to place your orders.
Some links included are affiliate links and I will make a small percentage from any sales made.
Shop Local
Did you know that you can choose to "Shop Local" on etsy?  I think this is a great solution to help with all the issues happening right now. Either shipping shouldn't take so long becuase it doesn't have to go far or you might be able to work out a pick up spot with the seller themself.
Give the Gift of Clubs!
I may be slightly addicted to clubs. I love getting a random box of fun every few months or so. They tend to arrive on days that I really need a little pick me up.
One of my favorite gifts I've been given is a membership to the Craft Beer Club.
I'm not ashamed to admit my adult beverage of choice is beer. I like other adult beverages as well but hard stuff gets me in trouble as does wine. Wine eventually just tastes like juice to me so I drink it way too fast. I like a good beer – I know exactly what I'm drinking and how many I can handle. The Original Craft Beer Club is fun because it's a way to try other beers and see what else is out there without having to commit to at least a six pack.
Kid Made Modern has an awesome looking Monthly Craft Subscription Box intended for ages 6+. There are three options for the subscription – monthly, 3 month, or 6 months. You can choose which one is right for your gift giving needs.
Since I'm a quilter I love getting quilting themed boxes!
The "Sew Sampler"Box from the Fat Quarter Shop always comes with happy surprises and fun selections of items from fabrics, notions, and thread!
Gift Cards
I'll admit – I typically give gift cards at a last resort even though I love recieving them! When I do gift a gift card I try to think of a place folks might not even realize they wanted to shop from or visit.
For the artist …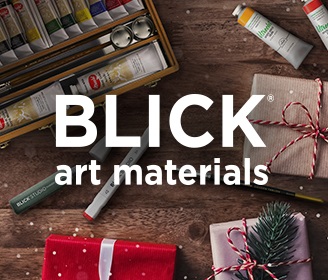 a Blick Gift Card! Blick's has incredible selection of high quality art supplies at really great prices! This is a place any artist would love ot have a gift card for!
Also this year let's not forget about our favorite restaurants and local small businesses. See what they have to offer for gift cards. This is a great time to give out those gift cards to help keep them in business and make your friends and family happy!
Here are links to gift cards from a few of my favorite local businesses:
Food Fight Inc (Tex Tubb's Taco Palace!)
Treat Yo Self
And don't forget about yourself! Is getting healthy in the new year one of your plans? I discovered Isagenix during the summer and it has helped me get through some very stressful times with great shakes and plan that fits my life. They have some great holiday specials if it's something you think you'd want to try. I love that they now offer a Sample Pack so you can give it a try!
Don't forget! A lot of these small businesses are still open for holiday shopping. Wear your mask and give them a visit. Let's support each other the best we can and get through 2020.