This winter has jut been dragging on!  It's time to add some fun into these cold, snowy days so have fun hopping along on this blogs through the Quilting Gallery for some great Giveaways!
What types of these can you expect to find on my blog.
Project QUILTING
Right now I'm on the 5th challenge of the 4th season of Project QUILTING.  Project QUILTING is a quilt challenge that is posted every other Su

nday.  You are given a week to make a quilt that follows the theme and guideline of the challenge.  Many truly amazing quilts have already been created and
finished this year!  The latest challenge, 'Print Publications' is due this Sunday, March 10th.  This is the print publication page I had to be inspired by for the challenge…here's my progress so far…
I'll be sharing with you all my creative and thought process behind this piece as well as a FINISHED quilt in just a few days!  The reason I LOVE Project QUILTING is because it has inspired me to create quilts that I never imagined I would – and I did them all in just ONE WEEK!
My Favorite Block Quilt Along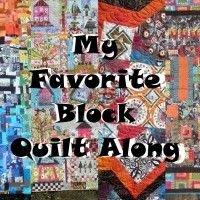 Another thing you'll be seeing on my blog is the 'My Favorite Block Quilt Along'.  During the 'off weeks' of Project QUILTING, two new blocks and their tutorials go up from different quilting bloggers. 
These are my blocks so far!  The next block will be posted on Tuesday, March 12th and it's actually from me.  I chose the 'spool block' as my favorite block and you'll find out why when you stop by.
Family
I also post updates on my kiddos – Mercedi, age 6, Capri, age 5, and Persimoni aka 'Pip', age 22 months here and there.  I'm a stay at home mom for 9 months of the year so they're a HUGE part of me and my creating.  The photo above was taken by Karmen Linder Photography at my apple orchard.
Apple Orchard
Which brings me to the other thing you'll hear about fairly often – my family owns and operates an apple orchard, Lapcek's Orchard, in Poynette, WI.  Things get pretty busy around here in the fall but most have enjoyed hearing about this city girl's life transplanted on a farm.
Of course – there will be other random posts – projects I'm working on – quilting or non, a Sunday Haiku – just for fun, and random pictures of things.  I hope you decide to stick around and keep an eye on the fun!
The GIVEAWAY!
What am I Giving Away on this blog hop?  Well – one of these fabulous 'Project QUILTING Bundles' over at the Fat Quarter Shop that was but together for the 'Tradition Times Three' Bonus Challenge.  ***If you already have the bundle you can choose a friend to send it too to help them join in the fun!
YES!  One LUCKY winner will get this fantastic fabric bundle and hopefully make a quilt for the challenge.  To enter to win all I want you to do is answer one easy questions:
That's it!  Just be sure to leave an email address for me to contact you at.  I will redraw if I am unable to get a hold of the winner within 4 days of the announcement.
This Giveaway is open to everyone!  The giveaway closes on Thursday, March 14th at 5pm PST.  Winner will be announced by Saturday, March 16th.    If I sound like someone you want to 'hang out' with in the land of social networking here are some easy links to ways to keep up with everything going on.  You don't have to follow or like anywhere to be entered in the drawing – just answer the question above…this is just for those who are interested in more!
Thanks for stopping by and be sure to hop along and visit some more fantastic blogs!